Noodles Were Considered As a Luxury Food When Invented, One packet of noodles was about ten times the price of the present day. The most affordable instant food product today. Noodles the Best Invention Of 20th Century. 96 billion Servings Of Noodles Were Consumed Worldwide Every Year. The oldest popular meal.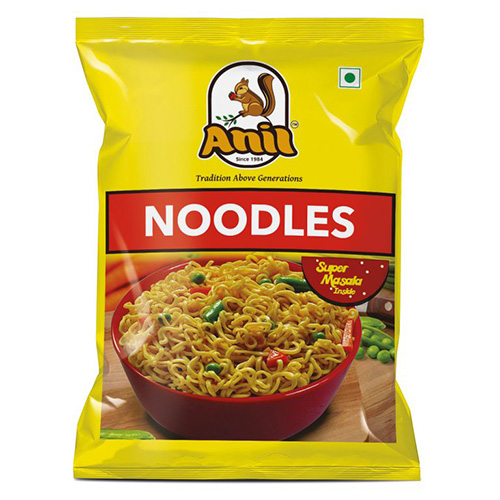 Health Benefits Of Traditional Noodles
Yes, you read it right, "Benefits of noodles", people today have been bombarded with health-conscious anxieties about this fast food culture, like going vegan, and organic eating has become a serious trend, however, you will be amazed to read the following health benefits of traditional noodles. It's good to care about one's food intake, but many conscious efforts sometimes might lead towards an obsession which eats the life and aversion of certain clean foods, one such neglected and misunderstood dish is traditional noodles. A must try instant health pack.
Noodles Fact
Noodles made out of rice known as rice vermicelli which is famous in southern parts of India (Idiyappam). Varieties of noodles can be prepared using mung bean, potato, canna starch, buckwheat, and corn. Produced by either hand–pulling techniques or machine cut. Some varieties are stored dry and some refrigerated. Dried noodles have longer shelf life while fresh noodles can last 3-day maximum.
Contents To Grab In Noodles
There are different preparation methods 2-5 minutes instant cooking noodles to 30 minutes well-garnished Asian noodles, nutritious values may differ by the ingredients and cooking styles.
• Essential vitamins
• Minerals, proteins, carbohydrates
• Iron 1.5mg per 100grm
• Riboflavin – cell growth
• Niacin B3- general health
• Thiamin-B1 energy and metabolism
• Potassium carbonate – acidity regulator
• Phosphoric acid – natural amounts / natural need
Noodles Checklist From HSG
What to look for in a pack of healthy traditional noodles
• Energy level – 1500kg / 100gm
• Fat content must be less than 4 % for 100gm
• Saturated fat must be 1%/100gm
• Sodium level 120mg or less/ 100gm
• Fiber more than 2%
• Gluten free must
• Check what's added
• Choose the correct cooking method
• Avoid extra oil and high energy sauces.