A little effort lemon vermicelli bath as lunch is a simple experiment which could reveal your personality,  psychologically introvert people react more to the taste and color of a lemon and dishes made out of them if you are an introvert the mere thought of lemon and its smell makes you salivate.  Yellow is the color that stimulates taste buds, effective at grabbing attention, evokes appetite. In this world of fast foods, one may not find time to try out and experiment different recipes, but there are few simple and snappy dishes like lemon vermicelli which you can prepare with store-bought flavored vermicelli and enjoy as a light, tangy vibrant lunch.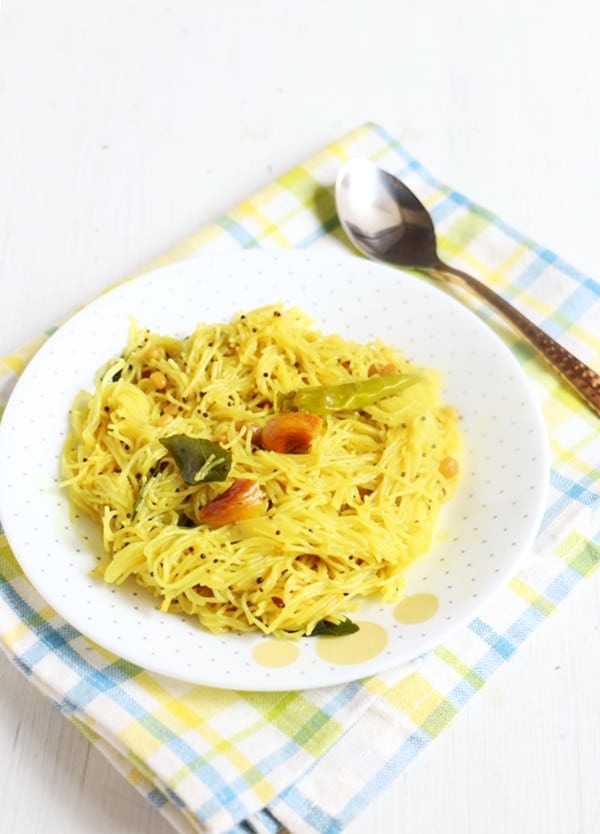 Ingredients
Instant Anil lemon vermicelli- 100g.
Water – 4 cups
Sesame oil- 1 tbsp.
Salt- 1 tbsp.
Coconut oil-2 tbsp.
Mustard seeds – 1 tbsp.
Urad dal – 1 tbsp.
Chana dal – 1 tbsp.
Chopped cilantro – 1 tbsp.
Green chili – 2
Turmeric powder- 1/2 tbsp.
Curry leaves- 5-6
Hing – 1/4 tbsp.
Lemon juice or masala- 3 tbsp.
Preparation
Cook the vermicelli as instructed in the package
Bring 4 cups of water to boil
Add 1/4 tbsp. of salt and tbsp. Of sesame oil
When the water starts to boil switch off the flame
Add the vermicelli, close the lid and allow it to sit for 3mins
Drink the water, sprinkle some cold water and keep it aside
Tempering
In a hot pan add 2 tbsp. of coconut oil.
Add mustard seeds, urad dal, chana dal, hing, chilies, and curry leaves.
Add turmeric powder and salt stir before adding the sevai.
Reduce the heat, add vermicelli, and mix gently.
Turn the heat off add lemon juice or sevai masala that comes with the packet.
Garnish it with cilantro.
Serve hot with chutney or pickle.
Adding broken cashew, peanuts make it more crusty and crunchy.
Notes
For non-sticky vermicelli add a small amount of oil while cooking.
Drin water content thoroughly.
In low heat add the vermicelli for a non-sticky dish.
Adjust salt and spices as per your preferences.
Use coconut oil for tempering that gives its unique tanginess.