Kozhukattai Dates Back To Mahabharata
An ancient South Indian sweet dumpling traditionally associated with Lord Ganesh, A special occasion offering and a healthy sweet snack made out of roasted rice flour, stuffed with grated coconut, Jaggery, dal, ghee & cardamom, can be steamed and fried into various shapes and flavors. It's a hot traditional pack of nutrients, proteins, carbohydrates, and dietary fibers. Similar to Tibetan Momos, Kozhukattai is an exotic appetizer which is also a simple snack to prepare, Helps to reduce weight and body cholesterol. The scripture declares Modaks to be a dish that stabilizes the mind, Offered as a symbol of goodness and prosperity.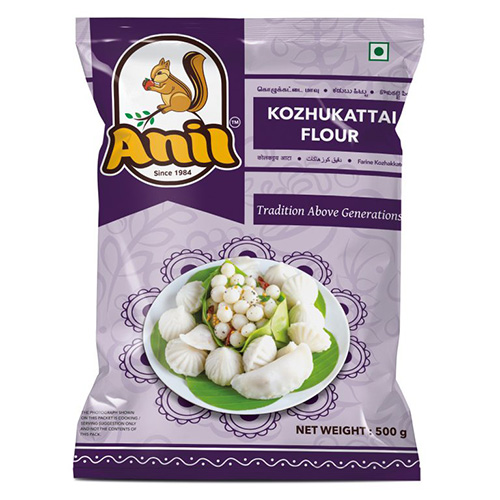 Traditional Karupatti kozhukattai
Kadala parupu pidi kozhukattai
Kambu inipu pidi kozhukattai
Samai pidi kozhukattai
Ulundhu pooranam kozhukattai
Ammini kozhukattai
Ragi inipu kozhukattai
Fried kozhukattai/ Dry fruits /moong dal
Ellu kozhukattai
Aval inipu pidi kozhukattai
Steam Cooked Kozhukattai
By steam cooking all the important nutritional values present in the food are retained, it also preserves fiber, color, texture, and flavor. Makes the food Tender and easy to digest, softens food fibers and maintains moisture and freshness.
Ingredients For  Sweet Pidi Kozhukattai
Ingredients For Outer Shell
Kozhukattai flour- 1 cup
Oil- little
Ghee- 2 tbsp.
Salt 1/2tbsp
For The Stuff
Jaggery – 1 cup
Grated coconut – 1/4cup
Dal –1/4cup
Saffron- little
Cardamom – little
A gluten-free diet, the magnesium content present in rice flour is good for the heart. Improves blood sugar and the insoluble fibers helps to cure digestion problems. A diet which makes to feel fuller and reduces hunger
Coconut
The Ayurvedic literature identified coconut as a supreme healing ingredient of nature, which relives hyperacidity and strengthens the cardiovascular system. Adding coconut to kozhukattai becomes a secret stress buster and gives a cool sensation to the digestive system and provides natural emotions which leads the process of detoxifying, a good remedy for a good sleep
Jaggrey
In addition to its sugar substitution Jaggery has high medicinal values containing all required minerals, vitamins, iron and nutrients, fully loaded with antioxidants like zinc and selenium prevents aging by boosting a resistance against infections, Considered as a cardiac tonic.  Adding jaggery to kozhukattai also eases bowel movements and relieves constipation
Ghee
The ghee in kozhukattai enhances the absorption of all nutrients, a natural lubricant for internal and external body heals the intestinal walls and increases the vital Ojas, removes deep rooted toxins, a nourishment for brain and nervous system which enhances mental perception and boosts memory.
Dal
Dal known as a beauty spice heals the skin from inside, speeds up metabolism,
Encourages fat loss and prevents heart disease.
Mould
The simplest shape of kozhukattai can be easily designed with holding the stuffed mixture inside palms gives the shape of palm mould known as pidi kozhukattai. A variety of moulds are available in the market in all shapes and sizes in plastic, wood, and steel.