A savory rice cake originating from Indian sub-continent, a popular breakfast made by steaming the batter consisting fermented lentils which are fermented, the fermentation process breaks down the starch so that they are readily metabolized by the body. Idly has several variations including Rava, millet flour, and others.
Idly has been mentioned in several ancient Indian works, the recipe mentioned in such ancient Indian works leaves out three key aspects of the modern idly recipe:
Rice vermicelli idly with semolina which is famous in Karnataka, made out of big molds that one idly would suffice for breakfast. A wonderful aroma is achieved through selected tempering's, cashew provides a crustiness, boiled veggies and coriander to the batter makes it wholesome.
The Rava added gives a crunchy base and helps in controlling diabetes, aids weight loss, provides energy by boosting body function, prevents iron deficiency. Rice vermicelli and Rava in different forms and flavors are available in the market. Best brands like anil foods provide a wide range of suitable millet based vermicelli's which can be used for this recipe. Idli is considered as one of the most nutritious food in the world recommended by WHO. Rich in carbohydrates, amino acids and fiber without saturated fats and cholesterol. Very easy to digest, rich in iron content, a complete food that can be eaten with 1000s of side dishes suitable for all ages and all times.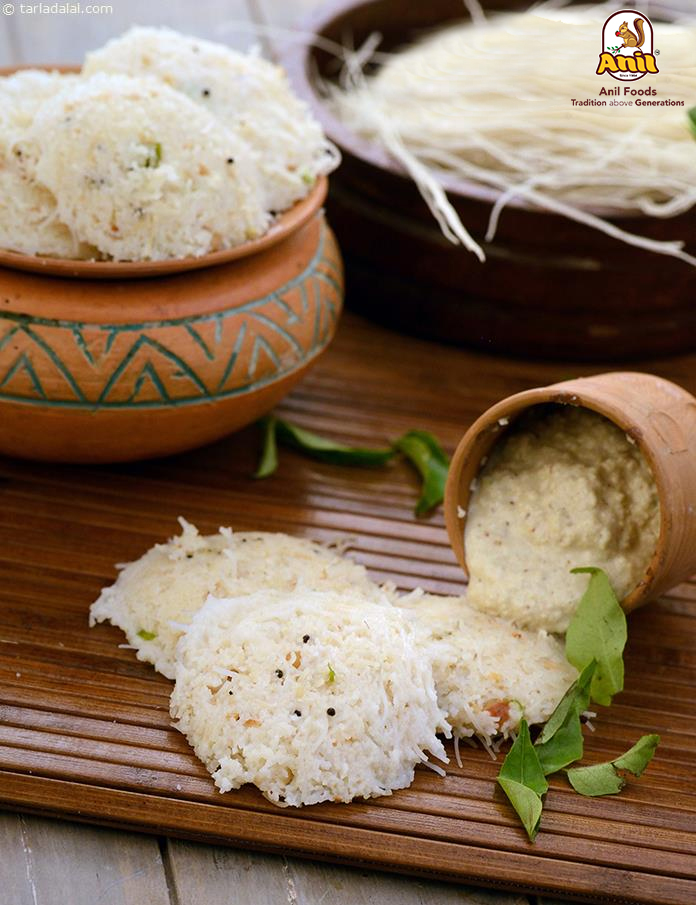 Preparation
Preparation Time: 15mins
Cooking Time: 20mins
Total Time: 35mins
Ingredients
3/4 cup semolina
1 1/2 cup vermicelli
4 1/2 tbsp. oil
2 tbsp. cashew coarsen
1/2 cup curd
Salt
2 tbsp. urad dal
1 tbsp. mustard seed
2 tbsp. finely chopped chilies
4 to 5 curry leaves
Process
Heat ½ tbsp. of oil in a non-stick pan
Add the semolina and roast on a medium flame for 3 to 4mins
Remove from flame and keep it aside
Heat 2 tbsp. of oil in the pan
Add cashew and sauté
Remove from flame add it to semolina
Heat 1 more tbsp. oil add vermicelli and sauté on medium flame for 2mins
Remove from flame add it to cashew
Add curd and water, salt and mix well to make a batter
Heat the remaining oil in the pan add mustard seeds and urad dal
Add green chilies to the mixture and mix well
Pour the batter into greased idli steamer for 8mins
Cool and de-mold
Serve with coconut chutney.